Our last project meeting took place on 22-23 June 2021. It should have been held in Granada, Spain, but due to COVID-19 situation, it was held online.
State of the art
Helga Moser, our project coordinator, showed us a presentation on the project results developed so far, as well as the lastest tasks we are carrying out. The partners are working on the pilot reports and the majority of them are ready and uploaded onto the project's website (which is still being updated with new contents).
The partnership is working on new dissemination media, including videos, and our dissemination actions are increasing exponentially. On our new YouTube Channel you can find nice and appealing summaries of the pilots carried out in a number of European adult education institutions which are collaborating in the project development. In the videos we explain the actions implemented to improve diversity in their educational centres.
7 multiplier events have been organised in the partners countries, and now we are preparing the final report.
External evaluation
We had the opportunity to see the project from an external evaluator point of view, and we happily discovered that the project results meet our expectations, and the DivCap process of change is clearly explained and easy to use and to follow.
Lessons learnt
Some very interesting exercises were proposed by the project coordinator, and a fruitful ideas interchange took place. By answering the question: "What are the four words that charactise DivCap for you?" on an online tool, all the partners together created a words cloud (the one you can see at the top of the entry). The most repeated word was "learning"… yes, we learnt a lot about diversity! It was a very positive experience for both the project's partners and the educational centres that participated in the project.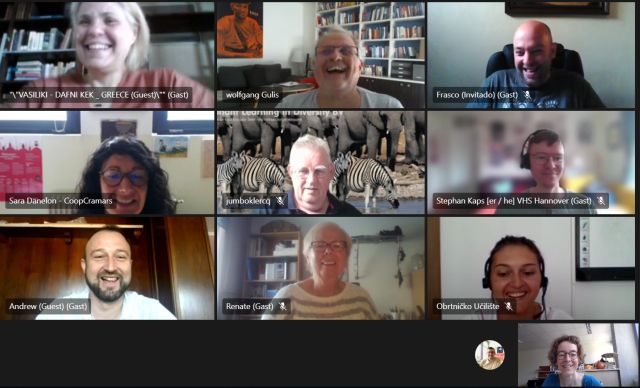 On the other hand, it was very emotional our last project meeting. We have been working, sharing ideas and knowledge, learning and raising together for a long period of time… and all the partners wish and hope to meet again soon in a new project.