From June 9 to September 19, the exhibition "Diversity United" shows the artistic face of Europe. The works of 90 artists from 34 countries showcase the phenomenal diversity and vitality of the contemporary European art scene – from Portugal to Russia, from Norway to Turkey. The exhibition spaces are also very special: The exhibition is shown in a hangar of the former Berlin-Tempelhof airport, turning this old hangar into a modern exhibition area.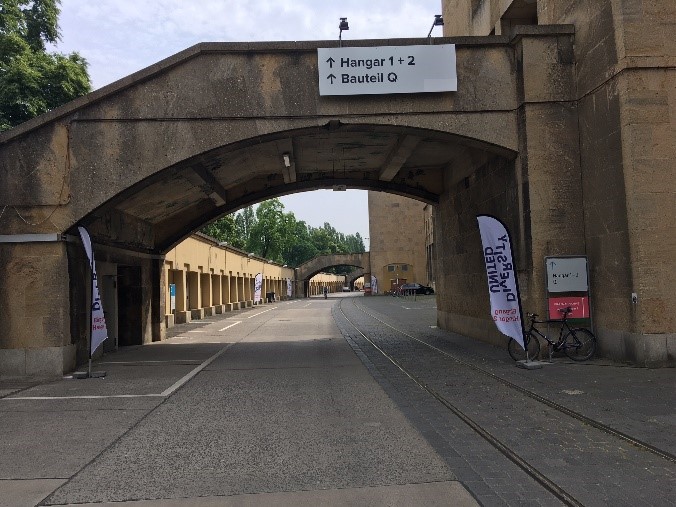 The diversity is not only evident in the artistic form of expression, but also in the breadth of content. Diversity is not considered separately here, but is seen in context: "The exhibition works highlights topics such as freedom and democracy, migration and territory, political and individual identity, utopias and fears, which are also touched by the present pandemic." (Out of the introduction in the exhibition).
The exhibition shows diversity in the context of 9 thematic areas: Dreams&Democracy, Crisis&Resistance, Memory&Conflict, Dialogues&Diaries, Power&Equality, Action&Abstraction, Landscapes&Mindscapes, Border&Boundaries and Futures&Enlightenment. This overarching embedding of the topic of diversity is what makes this exhibition so extremely exciting; it always comes up with new perspectives. It stimulates reflection and discussion, which is also the declared aim of the exhibition. In this way, it wants to make a contribution to further development and mutual understanding in Europe. Thus, Jean Monnet is quoted on the introductory panel: "Europe never just is; Europe is a work in progress."
Then you leave the airport area and are faced with this advertisement:
The police in Berlin is advertising for personnel with the following text:
"In the service of change – You want to show commitment for more respect, diversity and equality? Then apply now."
The importance of the topic has obviously arrived – and not only in the cultural sector.
Renate Ackermann, Germany